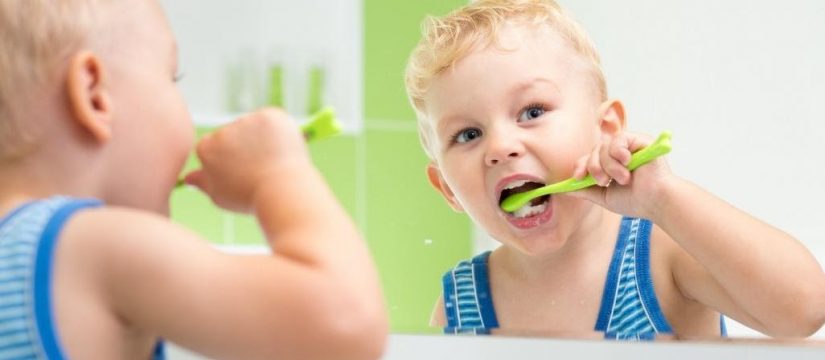 No matter how young or old, looking after your teeth is important. When children are exposed to healthy dental habits at a young age, they are more likely to follow those habits into adulthood.
Along with making sure a child's teeth are forming correctly, a visit to the dentist is a great way to help educate children how to clean their teeth well. You can pick up tips on how to encourage them to brush regularly, how to choose the right toothbrush, and many other ideas to help your child have healthy teeth and gums from a young age.
Remember, for many parents, young children can visit the dentist without any out-of-pocket expense. This is done through the CDBS (child dental benefit scheme), provided by the government. 
Before visiting the dentist here are five tips, we can share to help your child be prepared and for you to get the most out of the visit. 
1. Know what to expect
A child's first visit to the dentist is about introducing them to the environment and to show them a role model when it comes to looking after their teeth. During the appointment, your dentist will perform an oral examination. It can include checking your child's teeth, gums, jaw, and their bite alignment.
The purpose of this is to inform you of any dental issues you and your child may be facing in the future. Your role in your child's oral health will also be discussed, this may include tips on minimising or preventing potential decay or other issues that might be found during the assessment.
A light cleaning of your child's teeth may be provided, and a dental X-Ray might be recommended. 2Set a good example at home
In the weeks leading up to the first dental appointment, it is the perfect time for you to encourage your child to brush their teeth and floss if they have most of their teeth already. Setting the right example of how to brush your teeth, and that it is important is one of the best ways to set early positive dental habits.
2. Explain the importance of visiting a dentist
Children who understand why they are going to the dentist are much more likely to be engaged participants. Some parents have shown their kids pictures of lions or other wild animals with fierce teeth and told them how important their teeth are to survival. An exercise like this can help your child be excited to see the dentist, knowing they are going there so they can have strong teeth in the future.
3. Help them come up with their own questions
If your child has the courage to ask the dentist a question or two themselves, it is a very good way to build rapport with the dentist. Simple questions, like, "how long does a toothbrush last?", or "which animal has the biggest teeth?" can lead to a light-hearted conversation that they are involved in. 
4. Choose the right dentist
Going to the right dentist with your child is also an important step. An owner operated family dentist such as our clinic, especially one that has been operating for a long time, will be much more likely to have your best interests at heart. Building relationships with local families is in their best interest too. They are more likely to give your child the attention they deserve, as opposed to meeting a target.
If you would like any more information on ways to prepare for a visit to the dentist for your child, or even yourself, then feel free to contact us at Koo Wee Rup Dental Clinic today.