Koo Wee Rup Dental Surgery
Your Trusted Local Koo Wee Rup Dentists
At Koo Wee Rup Dental Surgery we have been providing quality dental services to the local and neighbouring suburbs for over twenty-five years. This includes family dental services, orthodontist treatments, cosmetic dentistry, teeth whitening and other specialised dental procedures too.
Whether you are new to the Koo Wee Rup area or are looking for a new dentist in Pakenham, Cranbourne East, Lang Lang, Nyora or other surrounding suburbs, contact us at Koo Wee Rup Dental Surgery to make an appointment at a time to suit you. Our practice has extended operating hours with late nights and weekend openings.
We are the family dentists Koo Wee Rup patients have trusted for more than twenty years and are part of the local community.
Need a Childrens' Dentist In Koo Wee Rup?
Free check-ups are available for children – please call to book an appointment.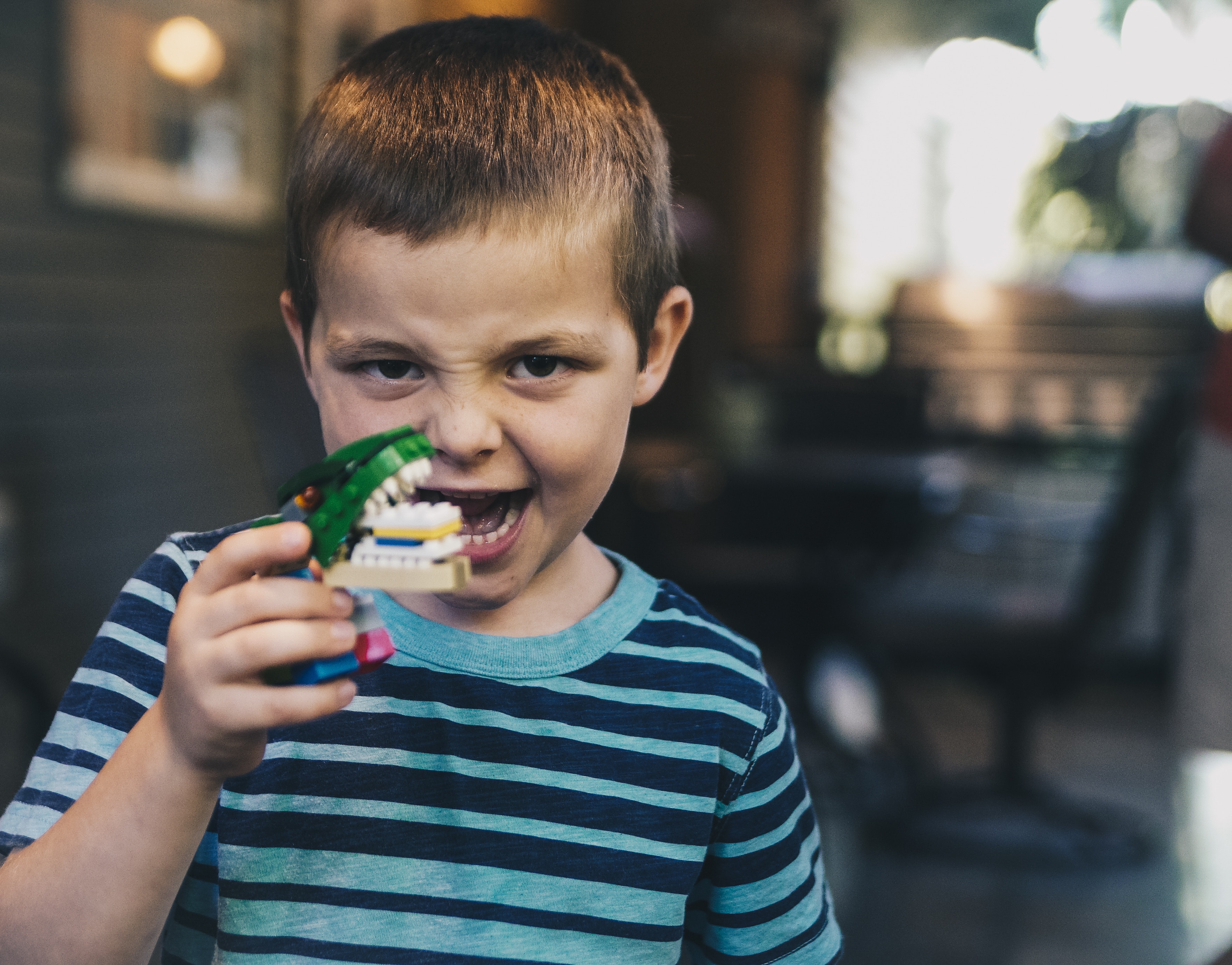 Free Child Dental
Check-ups!
For A Limited Time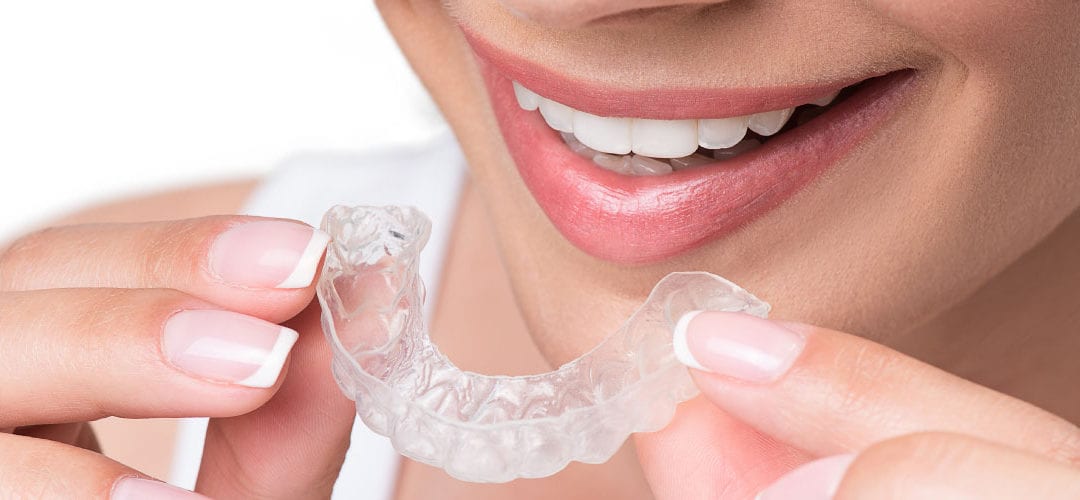 Free Orthodontics Assessment
For A Limited Time
Free check-ups available for children under the age of 10, and half price for everyone else.
Invisalign clear aligner treatment using the latest intra-oral scanner to assess your suitability and outcome – give yourself the perfect smile you always wanted. Call us to book for your complimentary free orthodontic assessment.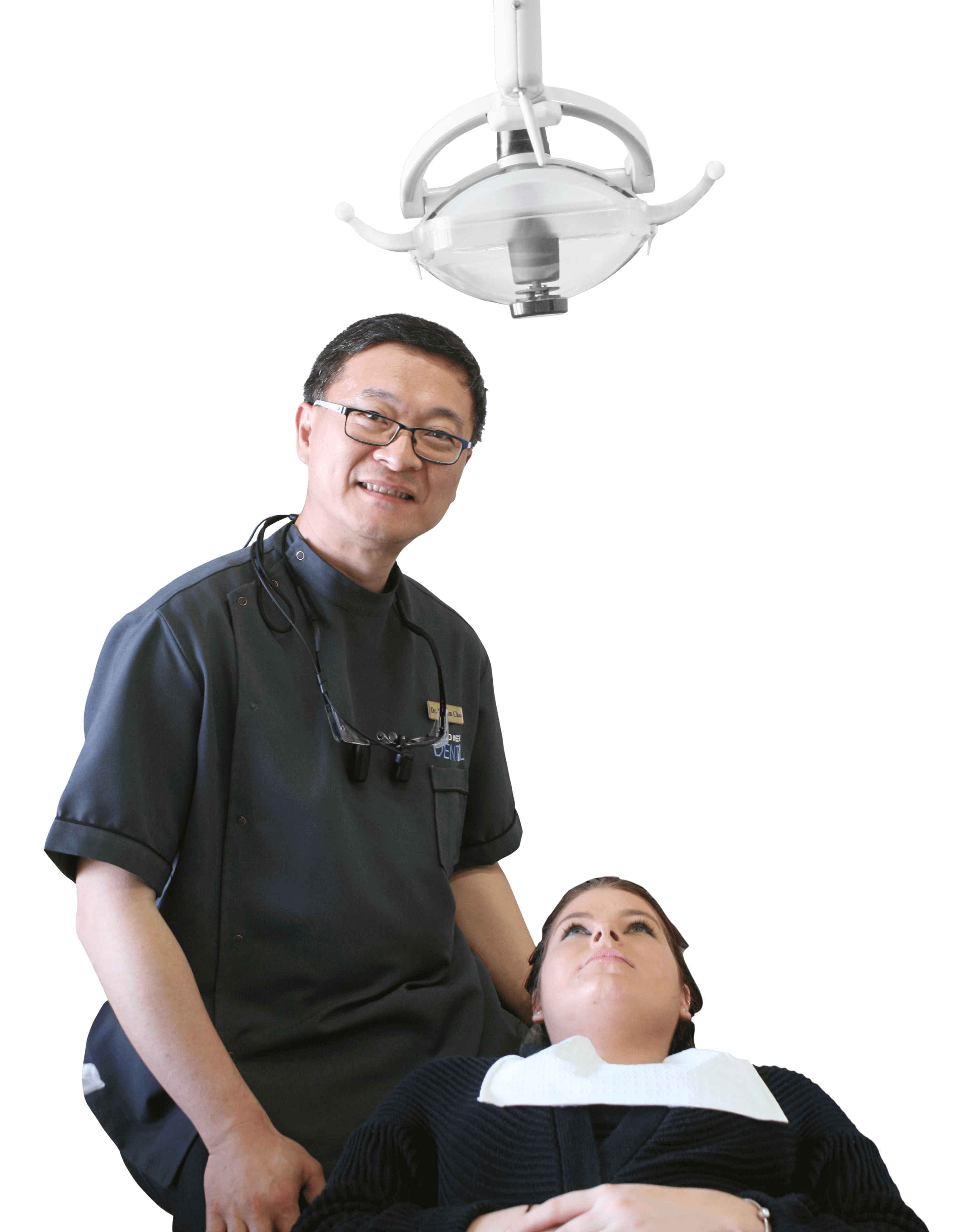 A Professional & Caring Team
At Koo Wee Rup Dental, we are the longest service dentists operating in the Koo Wee Rup area.
Our talented dentists are all very experienced and specialise in a variety of dental procedures. You can trust us to have the right solution for any dental problem you have.
Supporting our dentists, are a well trained, efficient and friendly practice management team. They are committed to making your experience as relaxed and easy as possible.
Convenient Location with Easy Parking
At the heart of our lovely town, Koo Wee Rup Dental Surgery is a family-oriented dental practice perfect for those looking for high-quality dental care for their families in South-East Melbourne.
Clinicians with experience and friendly staff,
Fully computerised surgeries with state of art modern dental equipment,
Payment plan options available for complex treatment,
Convenient location with late nights and Saturday appointments available.
Call us today on 5997 1280. Our dentists in Koo Wee Rup will give you lifelong reasons to smile.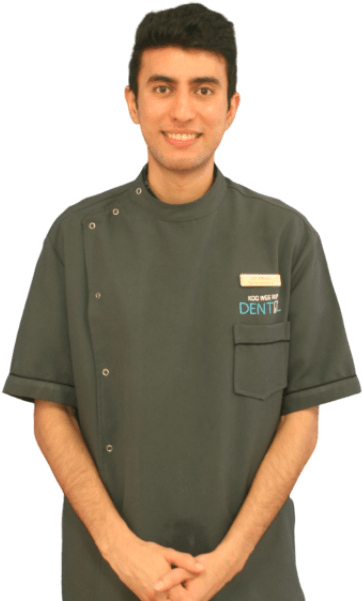 Actual Reviews
From Actual Patients
Our customers fall in love with our services.
How much will you love it?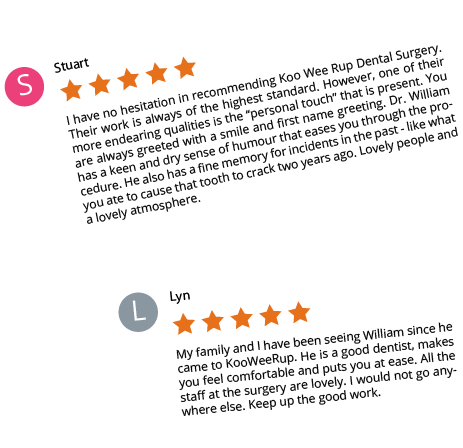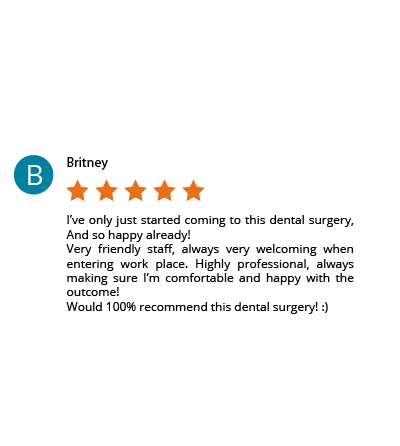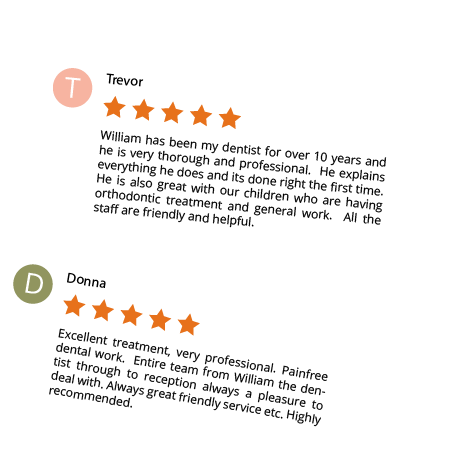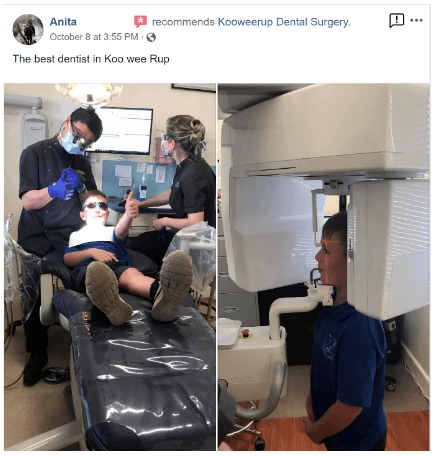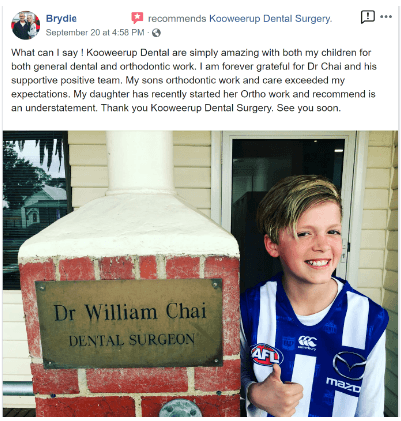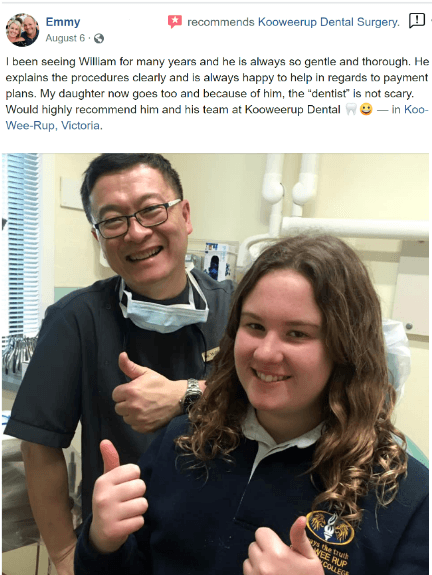 Book your consultation today and get the smile you want!
***Expect a confirmation call from our dentists in Koo Wee Rup during office hours.***
Book Your Appointment Online Now!