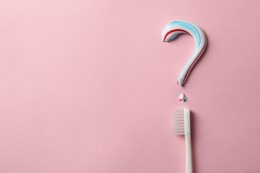 The last 20 months have been quite trying for everyone in Victoria. There have been so many disruptions to what we considered a normal daily life. Just keeping up with the changes to lockdowns, restrictions and mandates has been a challenge; let alone following them all correctly.
So, what can we expect in 2022, as far as returning to normal? We can't really answer that for the world around us, but we can be quite sure about what you should expect when visiting your dental clinic.
Measures Will Remain In Place To Prevent The Spread Of Germs
In 2020 and 2021 there have been a few simple measures put in place to help prevent the spread of Covid 19, and other viruses too. They are simple practices which most people have gotten used to. They include:
Checking in with a QR Code
Sanitising your hands
A quick health questionnaire to see if you are showing symptoms
Mask wearing when your aren't in the surgery
Furniture set up to enable easier social distancing
Dentists more likely to wear protective face shield
We also encourage patients not to bring along anyone unnecessary to their appointment. This just limits the risk of exposure to more people at the clinic than necessary. Our staff are always looking to make sure our patients are safe
Has Anyone Caught Covid 19 At A Dental Clinic In Australia?
To the best of our knowledge no one has been infected with Covid 19 during a visit to the dentist in Australia. Part of this is because of all the extra effort dentists have made to help prevent the chance of this happening.
Patients should still feel confident to go to the dentist and maintain their regular dental check-ups. If you need to have a dental procedure carried out, then you should not feel anxious about visiting the dentist. During 2020, dental clinics that had a Covid safe plan and acted in accordance with it, could remain open. Our biggest priority is that all patients are safe while they receive their treatment.
Hoping For The Best
Of course, we all hope that there will be no more need for lockdowns now that so many Victorians have been vaccinated. We are hoping for the best.
However, if there are future restrictions, our clinic should remain open throughout to ensure you keep your teeth healthy.
If you have any questions at all about visiting the dentist now, or in the new year, feel free to contact us to find out more to ease your worries or double check your clinic's rules.