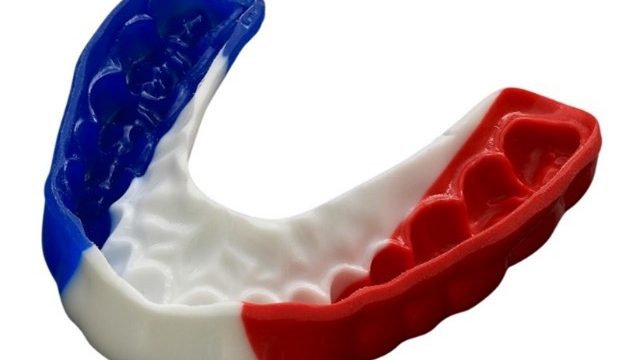 The Importance Of Wearing A Quality Mouthguard
Sport is a huge part of our local community, and we have a wide number of our patients who are involved in local sporting teams. We always recommend a mouthguard when playing any sport.
But why are they so important?
A mouthguard is a protective barrier that fits over your teeth to prevent serious damage from occurring to not just the teeth, but the tongue and cheeks, as well as assisting in preventing concussions.
It's made from soft plastic or laminate which absorbs some of the impact during the collision.
Choosing your mouthguard
While there are mouthguards which can be purchased at a chemist, these are best left as a temporary solution.
The most secure mouthguards can be made at your dental clinic where the dentist will take a mould of your teeth and create a mouthguard which is completely specific to you.
This means they are more secure and offer better protection for you and your teeth. At Koo Wee Rup Dental, we offer custom mouthguards which are available in a range of colours for you to choose from.
How to Care for your Mouthguard
Not only is it important to look after your mouthguard for the longevity, but it is also extremely important for your overall oral hygiene as well.
1 – Make sure you keep your guard dry and in a strong container that has ventilation holes. If you get a custom mouthguard made, one will be provided to you.
2 – Rinse your mouthguard before and after each use and clean with a toothbrush and water.
If you or your child are starting up sports this year and are looking to get your own custom mouthguard made for the sporting year ahead, contact the friendly staff at the Koo Wee Rup Dental front desk for help!
For a limited time, we will provide a free examination to make sure your teeth are sound and decay free before we take the impression for the mouthguard. Just mention this blog to receive this special offer! Our dentists in Koo Wee Rup look forward to seeing you in our clinic soon.