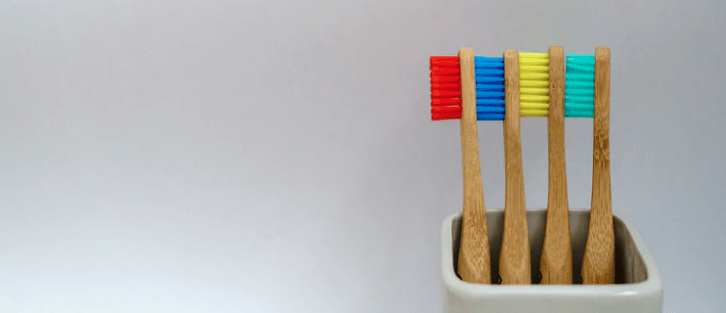 If you are looking for the best dentist Koo Wee Rup families can choose, then you should read this post. It points out the main things to consider to help you make a smarter choice.
Many people search for the best dentist near them, but what does that actually mean? An ideal dental clinic for one person may not be the same for another, therefore there are a number of factors to consider before choosing your family dentist.
Factors for choosing a dental clinic that is best suited for you may include location, opening hours, the experience of the dental team, philosophy of the dentists, quality of equipment, whether they are affiliated to any health fund, bulk billing options, and the variety of services they offer.
We will run through these points below and they may help you decide which dental clinic in Melbourne's South East is the best for you.
Location
When it comes to visiting a dentist, the important thing about the location is convenience. If you live in Lang Lang and you know of a good dental clinic in Fitzroy, then that might be a bit too much of a drive for you. Especially if you need multiple visits for a more complex dental procedure.
Another consideration with location is traffic and parking. A dentist in the middle of Pakenham might make it difficult for you to park close by, having a convenient carpark is especially important to patients who have children and are elderly.
At our dental clinic in Koo Wee Rup, you can almost always park right in our own car park at the back or our disabled car park at the front. We also have easy and free street parking available right outside our surgery.
Opening Hours
For some patients, it is difficult to visit the dentist during business hours. Having children at school can also be difficult when trying to organise a visit to the dentist, especially if they have after school activities to attend.
A dental clinic that is open on Saturday or offers later evening services during the week, might be a better option for somebody who has other commitments from Monday to Friday.
At Koo Wee Rup Dental, our team offers late night and weekend appointments to suit your schedule.
Experience or Skill of the Dentist
Being worried about a dental appointment is not an uncommon thing. When you know that your dentist is experienced and passionate about their work, you are more likely to have a comfortable experience. Getting to know your dentist, reduces the anxiety and fear you may have experienced on your first visit.
A good dentist will give you the time needed to discuss all of your options in regard to your problem, giving you treatment options and discussing their pros and cons. Instead of rushing in and not taking the time to make you fully understand the proposed treatment.
Here at Koo Wee Rup Dental, we value what our patients want, and their needs and try to fulfill them as much as possible.
Dental Clinic Philosophy
You may be shocked to hear that some dental clinics are run with profit at the forefront of their mind. They may even have quotas or targets to meet when it comes to certain procedures. We think this is shocking too, but it happens.
At Koo Wee Rup Dental Surgery, our patient's best interests will always be the point of our focus. We provide options to suit all of our patient's different needs when discussing a procedure. Of course, we give our advice based on experience, but it is honest advice as if the patient's teeth were our own.
Quality of Equipment
If you want to visit the best dentist in South East Melbourne, then they should have modern and up to date equipment. The dental field is progressing very quickly as new technology is developing fast. The best dentists will have the latest tools and equipment.
This gives the patient the best chance of accurate diagnosis and often less pain. Treatments can be more effective as well, saving you time and money if you need more complex treatment. Koo Wee Rup Dental clinic provides its patients with equipment that is up to date and new.
Health Fund Affiliation
Most patients have personal health insurance and the extras usually extend to dental. Claiming them is not always simple, a good dental clinic choice for you might include one that accepts health fund cards that instantly process your refund. At Koo Wee Rup Dental, we can assure you that we can claim your dental benefits on the day.
Having said that, some dentists are like a franchise for a health fund. These are often highly profit-driven and we would recommend avoiding them.
Bulk Billing / CDBS Access
If you have children, you may be able to claim on the child dental benefits scheme, also known as CDBS. This is where children have access to up to over one thousand every two years for certain dental procedures.
Medicare benefits and pensioners can also get instant refunds with many dentists, with our clinic included. This can make a big difference to the cost and therefore influence your choice when picking a dentist best suited for you.
Variety of Services
Some dentists can offer many different services such as dental implants, orthodontics, teeth whitening, and more. Other dental clinics might have to refer you to a specialist for these types of procedures.
We offer a variety of vast dental procedures at Koo Wee Rup Dental, for you and your family. Our practice is equipped to offer a wide range of services that our dentists are always happy to deliver to their patients.
Friendly Staff
Last but not least, and how could one forget, the staff. Being welcomed by a smiling face as you arrive at the dentist can help set your mind at ease.
Our staff will welcome you and make sure you always feel comfortable. They will help you complete any paperwork as efficiently as possible and strive to make your visit as pleasant as possible.
We hope that helps you understand some of the things that separate the best dental clinics, from an average one.
If you are on Google searching, "best dentist near me" and have any questions for us, then do not be too shy to call. We know good service makes a world of difference after all.