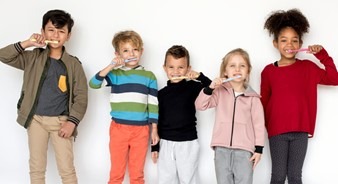 Many families in Australia enjoy the benefit of being able to access quality dental care for their children without any out-of-pocket costs. This can be done when they are eligible for the Child Dental Benefit Scheme.
During 2021, many parents have either not been able to bring their children to the dentist or have been hesitant to do so. With lockdowns and rising case numbers, many parents put off their children's check-up.
Is It Too Late To Book A Dentist Visit Using CDBS?
The good news is that there is still time to book an appointment with a dentist for your children before the end of the year. We would encourage you to book soon however, as appointment times are filling up fast.
There are several reasons for this. Firstly, many parents are realising that time is running out, and so they are booking their children in. It's not just our children who have had to postpone their annual check-ups; many adult appointments are also being made, that have been put off during the last year. Lastly, dental clinics are also having to limit the number of patients they can see to abide with Covid related procedures.
What Is The CDBS Anyway?
The child dental benefit scheme is provided by Medicare. Eligible children can claim up to $1000 in dental costs over a two-calendar year period. It is mostly aimed at families receiving other benefits, such as Family Tax Benefit A.
How Do I know If I am Eligible?
The easiest way to find out if you are eligible for CDBS access, is to phone up to make an appointment with us. By supplying your Medicare number to one of our staff, we can log in to the CDBS portal and let you know if you are eligible and if so, how much you have remaining on your account.
If you are thinking about bringing your child in for a dental appointment before the end of the year, we would encourage you to act as quickly as possible. Just give us a call on (03) 5997 1280 today. One of our friendly receptionists can arrange a time and answer any other questions you may have.
We look forward to seeing you in our dental clinic in Koo Wee Rup soon.